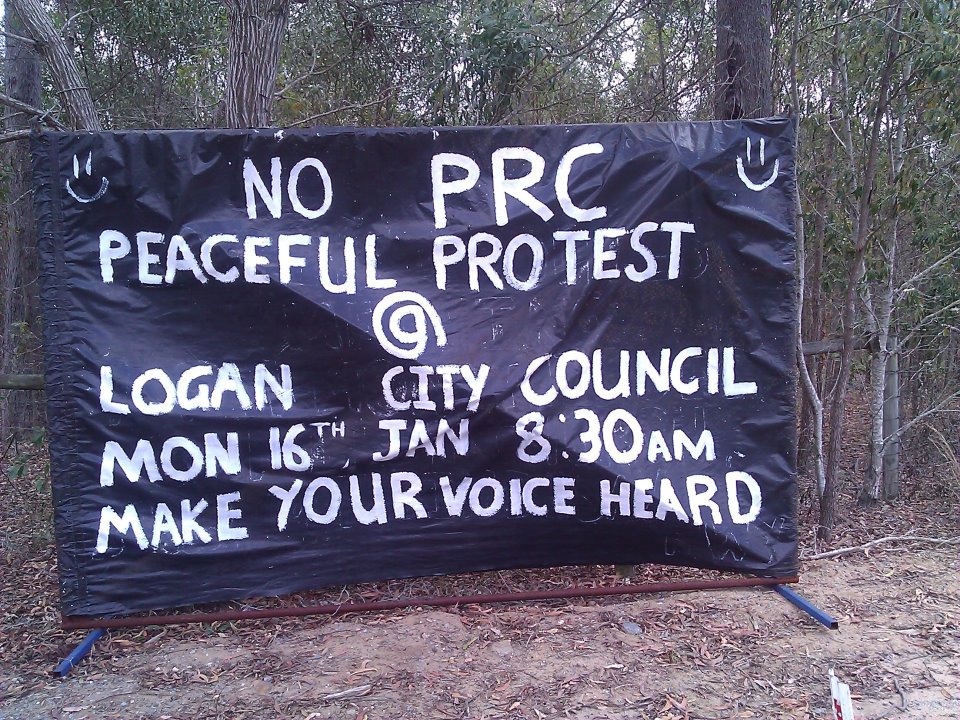 NO PRC PEACEFUL PROTEST
outside the Logan entertainment Centre 170 Wembley Rd
9.00 am to 10.30 am Monday 16 January.
The purpose of the meeting /protest is to
- protest to the lack of democratic process in the consultation process used to date by Main Roads
- highlight the values at risk for the community and the environment
The No Park Ridge Connector Group believes there is no viable corridor.
This matter is the modern day version of the Daisy Hill Koala Tollway dispute that overturned the Wayne Goss labour Government in the 1990s.
This Gateway-Motorway extension is proposed to be a heavy freight route 100 metres wide and 8 km long at 110 km per hour from Logan Motorway at Browns Plains to Granger Rd at Munruben (first proposed section), but then will eventaully be extended south to Chambers Flat, over the Logan River, south to Stockleigh and Jimboomba.
This proposed 6 lane route with the 10 lane upgrade of the Mt LIndesay Highway and a possible future road widening of Chambers Flat Rd to 4 lanes will mean 20 north to south lanes and 3 motorway, highways and major arterial routes running north to south in a 6 km wide ban from Browns Plains to the Logan River.
We have a police permit for this. If you want to participate, read the instructions at http://www.noprc.org/
This is possibly the most contentious issue in Logan this year. Follow what's happening at http://www.noprc.org/ and also at NO PRC Facebook page