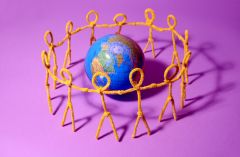 PARK RIDGE CONNECTOR ROAD
– Dividing Communities and Environments
Residents from Browns Plains to Chambers Flat who have concerns or want to know more information about the proposed Park Ridge Connector Road / Corridor are encouraged to attend a residents meeting -
WHEN – Tuesday 8 November from 7 pm
WHERE – Park Ridge Baptist Church Main Hall
3922 Mt Lindesay Highway Park Ridge 4125 (Take the exit off highway at Park Ridge and follow the eastern service lane for the Mt Lindesay Highway – brick building with car park area )
For more information contact Anne ( ph 3297 0624 ).
The final route is yet undecided and whatever is decided will shape the future of the local area we all live in with impacts on residents' lives and homes, businesses, local communities and the environmental assets that we all value.
Comments to Main Roads close 18 November.
Main Roads is proposing an 8 km corridor to be approximately 100 metres wide and it is proposed to initially be a heavy freight route that may extend from the Logan Motorway to Granger Rd at present. The current options out for consultation include future provisions to extend to Chambers Flat and further south.
BE A PART OF THE SOLUTION NOT PART OF THE PROBLEM
– support your neighbours, communities and the environment we value by attending this meeting.
Together we can have a BIGGER voice.