GUEST SPEAKER at LACA's 2018 AGM
Have you heard about the Queensland Trust for Nature QTFN?
TANYA PRITCHARD QTFN CONSERVATION MANAGER will be our guest speaker
The Queensland Trust for Nature (QTFN) is an independent not-for-profit organisation working to achieve enduring conservation outcomes on privately-owned land.
QTFN focuses on protection and restoration of ecologically important areas and critical wildlife corridors. Their Trust Deed confirms the principal purpose as the protection and enhancement of Queensland's natural environment. They also prioritise the provision of information, education and research on Queensland's natural environment.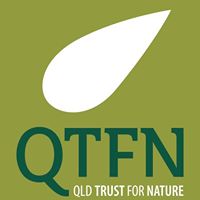 Visit their website http://qtfn.org.au/ to find out more about them and the places they have protected.
Come along to LACA's AGM Thursday 26 July 2018 to hear more from Tanya and the valuable work the NFP organisation does.
Perhaps your property could benefit?