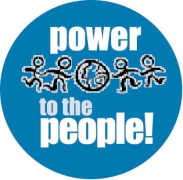 The Developer has WITHDRAWN their Development Application number DEV2010/095.
What does this mean?
Spread the word for everyone to attend the next meeting.
THIS WEDNESDAY 6th April 2011, 7PM, Greenbank Community Centre.
Please tell everyone you know about the meeting.
There is IMPORTANT info to share with you. The Developent Scheme for Greater Flagstone was released Friday 1 April 2011.
GREENBANK is STILL declared. We have 30 business days (from the 1st April) to put in a submission against the inclusion of Greenbank in the Urban Development Area.
Submissions must be received by 20 May 2011
LACA is organising Environmental Defenders Office workshops to be held in the local area on the 19 April and the 27 April to assist the community with writing their submissions.
Attend the meeting on Wednesday 6th April 2011 to hear what we need to do.
See you there, tell your neighbours, family and friends