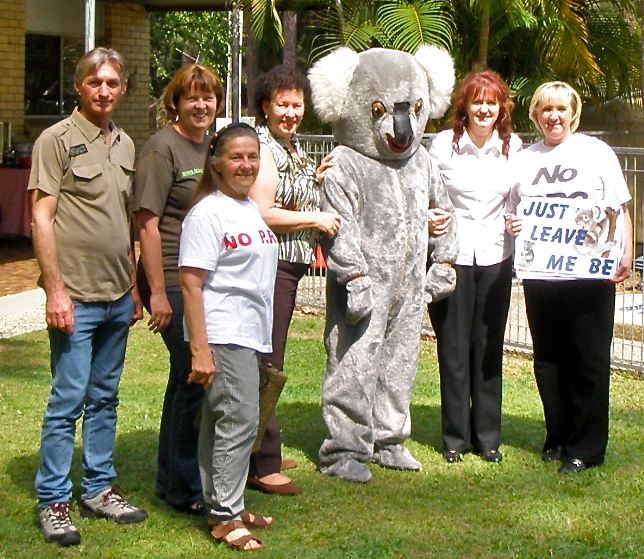 Why is it so difficult to live in harmony with our wildlife?
It happens in Logan on a small scale if 200 acres /90 hectares is small. Here a family property was established in 1930s and some generations later the same family continues to live in harmony with nature and all its species. The property has recently registered with a voluntary conservation covenant to become part of Humane Society International (HSI) / Wildlife Land Trust (WLT). It is also part of Logan City's Land for Wildlife.
Deborah Tabart OAM, CEO of the Australian Koala Foundation spoke to the group who came together to celebrate Save the Koala month and pledge ongoing support to actions to gain changes in legislation to protect the koala and its habitat.
It is unconsionable that both DTMR and Logan City believe that a future road though this properties - and others - is in the best interests of the community.