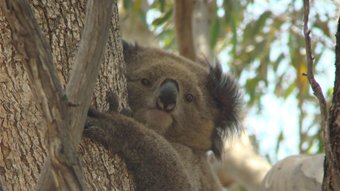 The Queensland Department of Transport and Main Roads, with support of the Logan City Council, wants 16 lanes of north-south traffic in a 6 km wide area.
Is this really necessary? Check out this flyer.
Koalas and other wildlife live across the landscape where this extensive road network is being planned. Do you believe our SPP State Planning Policy protects our koalas? It is insufficient. Do we have to provide safe passage for koalas to access their habitat when transected by roads?
We should but we don't. Why not? According to staff of TMR they can not afford to do this. Evidence LACA's efforts on Mt Lindesay Highway to improve safety for wildlife. Were we successful? Not really but there were some concessions and changes made - very grudgingly. Look at Mt Lindesay Highway now as Crowson Lane overpass is being constructed! Look at what is happening beside Wemberley Rd! How much more do we need?
This is not good enough. There are ways to improve permeability of roads with design. Read this informative study which discussed the Compton Road overpass for wildlife
The only real way to improve conditions for koalas is for them to be listed by Federal Government as endangered.
Do you want to help? Contact Minister for Environment Tony Burke and request he declare koalas in SEQ South East Queensland as endangered.