A public memorial for passionate Queensland naturalist Ric Nattrass will be held at the Queensland Museum at South Bank on Saturday morning, 24 October 2009.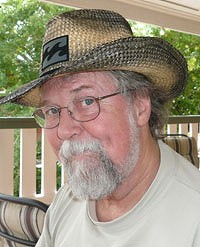 Ric founded the Queensland Frog Society in 1990, also the Australian Dragonfly Society and the Ipswich Koala Protection Society.
Ipswich City Council named a stand of old growth forest at Bellbird Park the Ric Nattrass Environmental Park in honour of his advocacy work and recognition of his enormous contribution to conservation and the environment.
The Australian Frog Society's president Glen Ingram paid tribute to him in the society's Spring newsletter. "Over his life Ric has made thousands just as passionate about the living world as himself," Mr Ingram wrote.
The memorial will be held in the Whale Mall at the Queensland Museum from 11am.
Copies of his book and posters will be available, with proceeds going to his estate.
Ric was held in very high regard by the many individuals, groups, associations, and government bodies he met with on a regular basis. People from diverse walks of life - indigenous, government, conservation, science, tourism, as well as the wider community - will miss Ric's incredible depth of knowledge, larrikinism, laughter and sense of ethics. Read more at his website http://drivingyouwild.net.au/