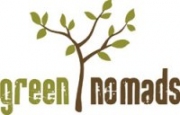 Natural Resources, Mines and Energy Minister Stephen Robertson has launched a volunteer program aimed at harnessing people power for environmental projects across the state.
Green Nomads is a new casual environmental volunteering placement program targeting the resources and skills of Australia's largest transient population, grey nomads. Mr Robertson said the initiative would have many benefits with volunteers working to care for the environment, while also building ties with follow workers and the communities they assist. This is an avenue for people who may have some spare time on their hands to assist in the protection and conservation of our unique natural resources.
"We are so lucky to live in such a wonderful state which has rich natural resources and this is a very practical way people can help ensure theses resources are maintained and protected,"  said Minister Stephen Robertson at the recent launch.
Championed by Queensland Water & Land Carers (QWaLC), a new website will link interested volunteers with environmental projects in the area they live or the areas where they are planning to travel. Possible environmental projects ranged from tree planting to gathering seeds of local native species. The Queensland Government is providing QWaLC with $300,000 for administration and insurance for this registered volunteer group.
"It is only through awareness that people can begin to take action to protect and care for the environment and this program allows people to develop that perspective while helping natural resources management groups with the challenges they face," Mr Robertson said.
The program website is www.greennomads.com.au
Registration is required for volunteers and information is available from the website for Community NRM Groups who would like to host Green Nomads. New groups applying for incorporation can also benefit from this program.