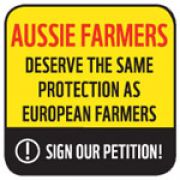 Can we be excused for believing that if we or our farmers can freely buy products to use to clean our houses, grow our food, manage pests and weeds they are safe to use? There are many products previously registered for use and sale that have been withdrawn because community action has led to reviews. Globally there are now many watchdog groups which monitor toxicity levels and impact on humans.
It is unfortunate that the process of removing toxic chemicals and processes is long and tedious. In Australia we have the The National Toxics Network (NTN). Read about it here.
NTN support communities involved in hazardous waste management, pesticides and environmental health issues. Committee members are involved in a range of national advisory bodies including the Hazardous Waste Reference Group, the Stockholm Stakeholders Reference Group, the National Industrial Chemicals Notification Assessment Scheme (NICNAS) Community Engagement Forum and Australian Pesticides and Veterinary Medicines Authority APVMA committees.
There is currently a petition to Hon. Julia Gillard MP, The Prime Minister of Australia and Senator the Hon. Joe Ludwig MP, Minister for Agriculture, Fisheries and Forestry and an open letter to support the Australian Government's intention to introduce reforms to better protect human health and the environment and strongly urge governmeny to deliver a strengthened regulatory framework that truly results in improved protection for all Australians and our environment.
CLICK ON IMAGE ABOVE TO SIGN THE PETITION. WHY SHOULD YOU?
• More than 80 of the pesticides registered in Australia are no longer authorised in Europe
• At least 17 pesticides registered for use in Australian agriculture are known, likely or probable carcinogens, and 48 are potential hormone disruptors
• 8 chemicals with known safety risks have been under review by our regulator for more than 13 years, some for more than 15 years
• Over 40 chemicals have been nominated for review because of concerns about their safety.
LOCALLY
- LETS AVOID TOXIC CHEMICALS
- LOOK FOR CLEANER SOLUTIONS
- BUY LOCALLY PRODUCED PESTICIDE FREE FOOD FROM LOCAL MARKETS
- ENCOURAGE FOOD PRODUCERS TO GROW ORGANICALLY and SUSTAINABLY
- COMMUNICATE OUR VISION TO THOSE MAKING DECISIONS FOR OUR FUTURE
- HAVE A SAY IN ALL FORUMS