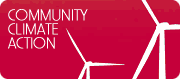 Ignoring calls for strong action on climate change, the Federal Government has announced its plan to cut carbon pollution by just 5% (increasing this to 15% only if other major polluters commit to a global agreement).
Let the Government know that this decision is unacceptable.
This decision does not place Australia in a position to save the Murray-Darling Basin, the Great Barrier Reef or the Australian Alps.  Instead, it will hold back progress towards an effective international climate change agreement.
The Government has disregarded the advice of top scientists from the Intergovernmental Panel on Climate Change (IPCC) - that state that developed countries, as a group, must reduce their carbon pollution by 25-40% - and community support for greater action on climate change.
What's more, the plan will see billions of taxpayers' dollars handed directly to big polluters. However, this is not the final word. Let the Government know that this decision is unacceptable and must be revisited via the media and your local MP.
Visit the Australian Conservation Foundation website for tips on what to do.
BEST THINGS YOU CAN DO RIGHT NOW!
VISIT YOUR MP
WRITE TO A PAPER
CALL TALKBACK RADIO
Contact or email your friends and family, encourage them to make their voice heard too.  Download the community action kit [26 p 2.69 MB pdf] from this page
To avoid dangerous climate change, and give our icons a fighting chance, we must commit to reducing our carbon pollution by at least a third by 2020.