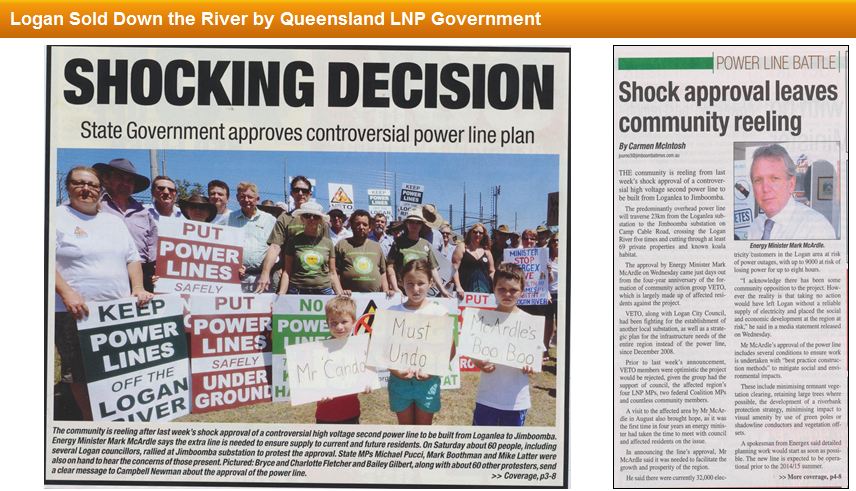 Despite the number of horrendous unsustainable development or infrastructure processses being proposed in Logan, Gold Coast, Scenic Rim and Ipswich, community strength and energy to defend the natural assets of the region remain strong and continue to strengthen. SEQ has significant biodiversity values that are appreciated by longterm residents in the region and we are determined to protect them despite the unreasonable economic pressures and expectations that big business, state government and corporations want to impose.
Pre-election promises of the Campbell Newman led LNP government have been broken and the local members must also feel our disappointment. A platform based on the four pillars of economy, construction, tourism and agriculture leaves both natural and built environment out of the equation.
Click on image to read article.
Disinformation is also challenging to deal with - especially when government changes the rules to suit its 'development at any cost' agenda - cost being only dollars for construction. Follow detailed history at VETO's website for analysis of issues an alternatives. Queensland Minister McArdle's approval of the second Loganlea to Jimboomba 110kV powerline allows Energex to continue to "Gold Plate" their network with more "poles & wires" when other alternatives are available.