A TRIBUTE TO FATHER BENEDETTO SCORTECHINI -  A PIONEER, PRIEST & BOTANIST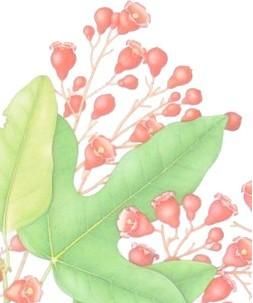 The name of Father Benedetto Scortechini is relatively unknown or forgotten today even within botanical circles, although many plant species bear his name. Many people know nothing of his life as a pioneer priest in the 1870's, or the part he played in the lives of our early settlers, particularly those of the Irish immigrants to the Logan area of SE Queensland.
His significant contribution, as an avid botanist, to the scientific/botanical knowledge of the flora of SE Queensland, goes mostly unrecognized.
We would like to pay tribute to him by bringing his life and in particular his botanical discoveries and contributions to everyone's attention in this year of celebrations for the Sesquicentenary of Queensland.
This exhibition will feature 30 detailed botanical watercolour illustrations of his plant discoveries, to be displayed together with associated quotes made by him in his addresses to the Linnean Society in the early 1800's.
There will also be a number of printed artwork/posters of information on plant species and discoveries which he describes in newspaper articles taken from the Logan Witness Newspaper in 1881.
The Queensland Herbarium (Department of Environment and Resource Management) will also be exhibiting some of the original plant specimens, collected by Father Scortechini during his travels through SE Queensland.
A small booklet featuring a summary of his remarkable but relatively short life will also be available. 
Artist: Janet Hauser
Exhibition venue
Queensland Herbarium Foyer
Brisbane Botanic Gardens, Mt Coot-tha
Mt Coot-tha road, Towoong.
18 - 20th September, 10.00 am to 4.00 pm.
For more information contact the Queensland Herbarium on 38969326 or This email address is being protected from spambots. You need JavaScript enabled to view it.