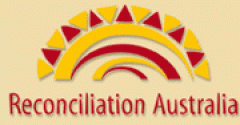 Visit Share Our Pride to learn more about Aboriginal and Torres Strait Islander culture. The site provides introductory cultural awareness training content as well as listings of events in your State and Territory, book reviews and useful links.
Share Our Pride is the perfect place to start your cultural awareness journey.
Reconciliation Australia acknowledges the traditional owners of country throughout Australia and their continuing connection to land and community and pays respect to them and their cultures, and to the elders both past and present.
Reconciliation Australia has launched a national study that looks at the relationship between Indigenous and other Australians. Designed to be repeated every two years, the Barometer explores how we see and feel about each other, and how perceptions affect progress towards reconciliation and closing the gap.
NAIDOC stands for the National Aboriginal and Islander Day Observance Committee. Its origins can be traced to the emergence of Aboriginal groups in the 1920s which sought to increase awareness in the wider community of the status and treatment of Indigenous Australians.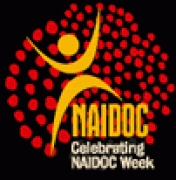 Today, NAIDOC is a celebration of Aboriginal and Torres Strait Islander cultures and an opportunity to recognise the contributions of Indigenous Australians in various fields.
Activities take place across the nation during NAIDOC Week in the first full week of July 5-12.  All Australians are encouraged to participate. Brisbane is the national focus city for 2009. The National NAIDOC Awards Ceremony and Ball will be held at the Brisbane Convention and Exhibition Centre on Friday, 10 July 2009.
The official NAIDOC website is here. 
Theme for 2009
The theme for NAIDOC Week in 2009 is Honouring Our Elders, Nurturing Our Youth. The theme encourages our communities to acknowledge the status of our Elders as leaders and role models for our youth.
Check out the interactive timeline for NAIDOC here. An important steo towards reconciliation was The Apology to the Stolen Generations. More information and relevant resources are available from this page.