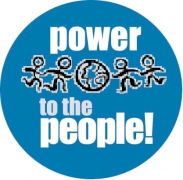 The current South East Queensland Regional Plan 2009-2031 includes North Maclean as an identified growth area whose future proposed land use or zoning is Enterprise Precinct.
In the previous plan the area was labelled an investigation area. The planning language or jargon is misleading as investigation is still required - but the community is still waiting to see background studies for other planning decisions. Without broad community consultation governments have made poor decisions.
People power persuaded the former Beaudesert Shire Council to reverse their hasty decision to suggest an Enterprise Precinct at North Maclean. These scans of council documents record that victory to the local residents.  
 bsc_mr_3april2007_nmep.pdf 488.29 Kb and  
 bsc_090-080-000005_nmep.pdf 376.48 Kb 22/03/2009, 23:06
Read the letter sent by former Beaudesert Shire Council to the Office of Urban Management and the reply to them. Has this information been conveyed to Logan City Council? Have the potentially affected landowners had an opportunity to discuss their concerns with Logan councillors? Recently acquired copies of this correspondence - after months of asking - are published here in the public domain.
 nmepbsc_to_oum.pdf 338.29 Kb 28/03/2009, 10:01
 nmepoum_to_bsc.pdf 332.11 Kb 28/03/2009, 10:04
A recent meeting with Cr Lynne Clarke is commented upon by Jimboomba Times reporter who also attended the meeting. Read his comments here. 
 north_maclean_issues_remain.pdf 133.95 Kb 28/03/2009, 13:32